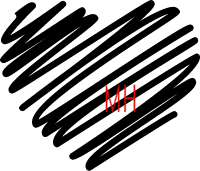 Welcome to my blog page. You can click the button below to scroll through my blog posts or click on a topic on this page.
Blog Posts
I am certified as both a Spiritual Counselor and Integrative Wellness & Life Coach. This blog is about things that I have come across in my journey, things I am currently dealing with and some things I have dealt with in the past. I love being able to share and connect with people. I feel like we can all learn from each other's stories and experiences. Please make sure to click the Notify Me box at the end of the blog post so you don't miss out on any of my posts. I hope you enjoy!
Let me preface this blog by saying that most of what I write about is based off of my experiences. Due to the nature of all of us being unique individuals, we will all have different experiences. Therefore, we may have a difference of opinion. That is fine. I would love to hear your experience. However, any comments that I deem as inappropriate or extremely harsh will be removed.