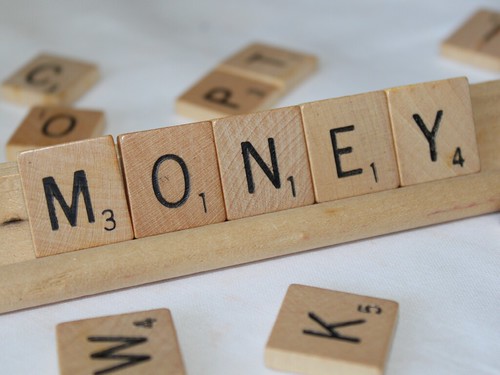 When I decided to quit my job and stay home to homeschool I had to switch my brain from bread winner to money saver. My role initially when homeschooling wasn't about making money anymore like I did with my job, it was about saving money. In Human Resources we are seen as a cost center to the company. We are not making the company money, but what we can do as HR professionals is save the company money. This applies to other corporate departments like IT and accounting as well. How and where can we save the company money? I decided to bring this mentality into my new role at home. As the new head of the homeschooling department I am not a profit center; I am a cost center. So what can I do to effectively run my department while keeping costs down? Here are some things I came up with over the years.
1. Eat at home – I don't think people realize how much they spend going out to eat, especially if you have a number of children. We cooked dinner at home at least 6 days a week. We might go out one night a week as a treat. Get the kids involved. Cooking is a great skill to have and a great thing to be able to do together.
2. Shop at thrift stores – My kids did not like to go clothes shopping. So I would go shopping and bring 'new' clothes home for them. They didn't care where the clothes came from. The clothes were new to them. I feel this is especially important when kids are young. They outgrow clothes so fast. It was not until my kids reached their late teenage years that they started getting a little more picky about their clothes, so we were able to save a lot of money in their younger years.
3. Don't buy expensive curriculum – There are so many options for affordable curriculum. You can get store bought workbooks, used curriculum, and plenty of free online printables/resources. I got my curriculum from multiple places and always looked for a deal.
4. Use homeschool groups for breaks – If you need a break, you don't have to pay a babysitter. Take your kids on play dates and field trips. This is a great way to get out and/or trade off child care responsibilities with others.
5. Buy used cars or if you are going to buy new then at least keep them for 9-10 years – I have had pretty good luck with used car purchases. You definitely need to do your research, but you can save so much money. My husband, however, does not like to buy used. So he buys new, but keeps his car for at least 9 years so it is worth the money.
6. Take advantage of dual credit and CLEP tests for college credit – We saved so much money on college classes by taking advantage of both dual credit courses and CLEP tests. College can be expensive. Even if you are not paying for your child's college, it is important that they are familiar with these options (especially if they are going to pay). I had a talk with my son about starting dual credit classes. We sat down and calculated how much money he could save by taking those classes (and CLEP tests). We also discussed the fact that these classes will also cover his high school requirements. I felt like it was very important that he was fully knowledgeable about the costs involved in pursuing a college education. After taking a couple of dual credit classes and some CLEP tests and being able to see the difference, we sat down to figure out what future classes he wanted to take for dual credit and what classes he wanted to test out of. I feel like this empowered him more in the educational process and gave him a sense of responsibility.
7. Join mom involved co-ops – These co-ops usually aren't that pricey, especially if you volunteer to teach a class as well. This is a great, affordable option if you have multiple kids. It's a good way to get your kids involved in outside classes and get involved with other kids.
8. Make a little money on the side – There are many ways to bring in some extra spending money as well. Some things I did was to sell the kids clothes when they outgrew them, sell my curriculum when I was done with it, do online teaching, teach your own co-op classes, pet sit, child sit. These are also some ways for your kids to make money as well.
9. Do what you can yourself – There are things around the house that I could do myself without wasting money on outside help. Some things I took on around the house to save money were ironing my husband's clothes, fixing clogged sinks, cleaning and maintaining our pool, cleaning the house, making lunches for my husband, clipping the cat's nails, cutting my kids hair when they were younger, and grooming our dog. These are all things a lot of people spend money on that were ways I chose to save money for our household.
So, as you can see, there are multiple ways to save and bring in money around the house. You just have to be open and creative in the process. It may be a process of trial and error, but you will find the ways that work best for your family.