COUNSELING SERVICES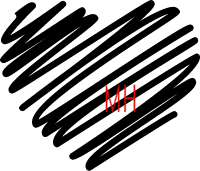 Thank you for visiting my counseling services page.  I am certified as both a spiritual counselor and integrative wellness & life coach.  What that means is I help clients restore the balance and wholeness in their lives by empowering them to harmonize their four body systems (mental, emotional, physical and spiritual).  I work with clients to regain their power and intuitiveness, and offer tools and techniques to further advance the spiritual growth process.  Below is a list of services I offer.  If you would like further information, please click on the Contact Me link or you can also follow me on Facebook.

Are you feeling stagnant in any area of your life? These three things may be holding you back from achieving the success you desire. To get a copy of my latest article 'The Three Things That Sabotage Success' please click here.
Services –
Individual Skype or phone sessions for youth or adults - 60-90 minute sessions.
Couple/family sessions - 60 minute Skype or phone session for 2-3 people.
Elderly home visits - 60 minute home, apartment or nursing home connection/coaching visit with an elderly family member (70+ years) in the Katy, Richmond or Sugarland areas.  Possible other SW Houston visits upon special request. 
Youth group sessions - In person or on-line 60 minute session with up to 5 youth members.
Adult group sessions - On-line 75 minute session with 3-5 adult members.
Group Total Transformation Course - A 13 week 75 minute on-line course for up to 6 individuals where you will be guided through tools and techniques to help transform and balance the four body systems (mental, emotional, physical and spiritual).
Member